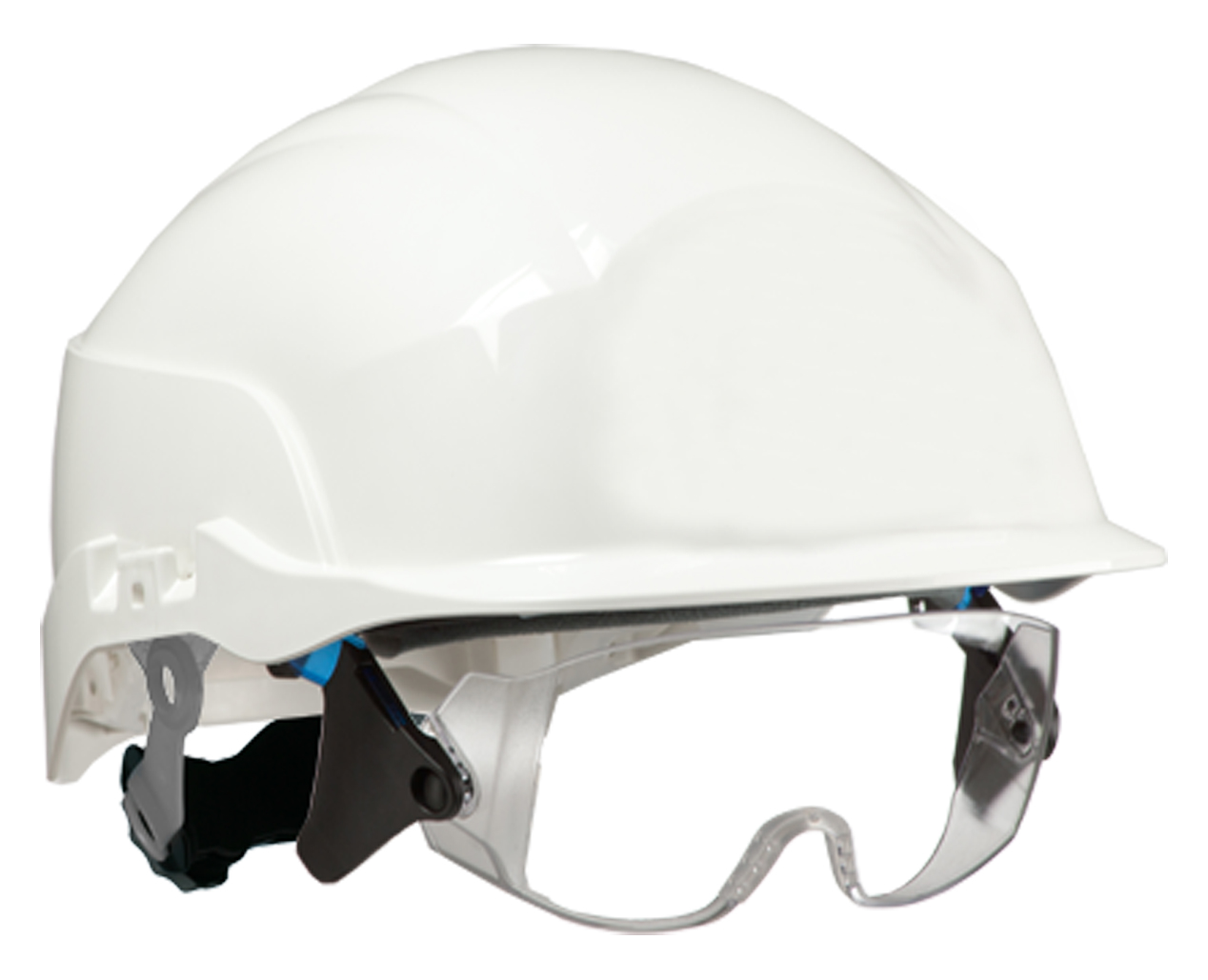 SPECTRUM
Hard hat with integrated, retractable, adjustable eye protection
The Spectrum hard hat from Centurion is our most advanced hard hat, yet. Integrated, adjustable, completely retractable safety glasses feature side-shields and extra bottom coverage for goggle-like protection from particles. Add optional Ear Defender Hearing Protection for complete head protection. All of this is available in an attractive, comfortable, lightweight package.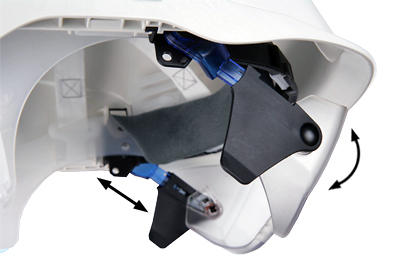 Completely adjustable integrated safety glasses can be moved closer or farther from the face and pivoted for a more comfortable and secure fit. When they're not required, they can be retracted up into the shell, out of the way.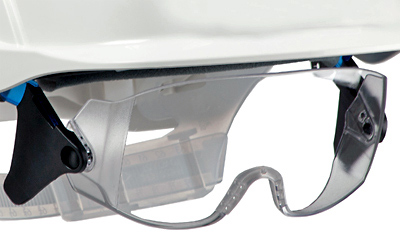 Glasses utilize an anti-scratch, anti-mist coating for optimal visibility and clarity. Details, such as the soft nose bridge, enhance comfort. When required, glasses can be replaced quickly and easily.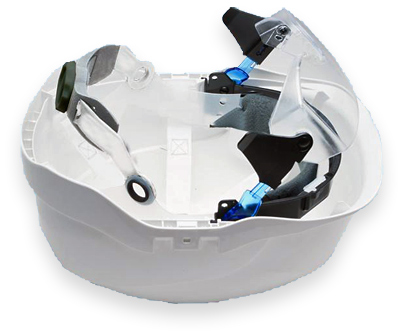 Spectrum is designed for comfort. Our standard 6-point Terylene suspension provides a comfortable, well-balanced fit. Our Premium Hydro-Flock sweatband is both absorbent and quick-drying. Perhaps most impressive, the entire package weighs as little as 15.5 ounces.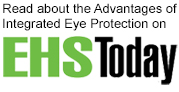 Technical Specifications
Material: ABS (Acrylonitrile Butadiene Styrene)
Weight: starting at 15.5oz
Suspension: 6-Point Terylene Webbing with 4 Adjustment Points
Sweatband: Premium Absorbent Dry-Tech
Headband: Pliable Polyethylene with Standard or Twist2Fit Ratchet Adjustment
Standard Colors


White, Blue, Light Blue, Red, Yellow, Orange, Green, Black, Grey, High-Visibility Yellow, High-Visibility Orange
Accessories
Includes Ear Defender Hearing Protection, High-Intensity Reflective Stickers, LED Lamp, Full Face Shields, 4-point Harness, and 2-point Chinstrap.
High-quality printing of company logos is available..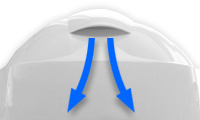 Optional Rear Ventilation Port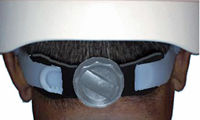 Twist2Fit Ratchet Headband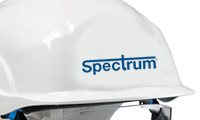 Large badging area for logos
Safety Standards
Non-Vented: ANSI Z89.1-2009 Class E-20,000V (head protection) and Z87.1-2010 Z87+ (high impact eye protection)
CAN/CSA-Z94.1-05 Type 1 Class E
Vented: ANSI Z89.1-2009 Class C (head protection) and Z87.1-2010 Z87+ (high impact eye protection)
CAN/CSA-Z94.3-07
Manufactured in the UK
Contact Us Today
Drop us a line anytime, and one of our staff will respond to you as soon as possible